Outdoor Blackjack Table Mat
$99.99
All-Weather Outdoor Blackjack Table Mat
Water and Stain Resistant
Choice of 5 Vibrant Colors
Portable and Lightweight
Roll up for Storage
Made in the USA
Description
OUTDOOR BLACKJACK TABLE MAT
Enjoy the experience of casino gaming on the go with our Outdoor Blackjack Table Mat.  Our all-weather gaming mats are the perfect companion for outdoor trips to the pool, beach, and parks.  Our Outdoor Blackjack Table Mats are made of a heavy-duty vinyl coated fabric that is water, tear, UV, and mildew resistant.  Getting our outdoor casino mats dirty isn't a big deal!  Just wipe off with a wet towel or water hose then dry with a towel.  The surface is smooth so that playing cards glide across easily.
The Outdoor Blackjack Table Mats are printed with vivid colors and graphics that will stand out at your next family or friend gathering. Our lightweight and portable mats come in your choice of 5 different design colors.  We give you more than just the standard green color casino layout!
Our casino table mats rolls up easily when not in use.  We ship them in a cardboard tube that can be also used for storage and portability.  The back of the Outdoor Blackjack Table Mat has an anti-slip coating to keep the mat in place when using on a solid surface.   Just because we call it "Outdoor" doesn't mean that you can't use the casino mat indoors as well!
The Outdoor Blackjack Table Mats are actual casino sized at 72" x 42".  Yes, it is big!  We want to bring you a better gaming experience with a larger casino table mat.  Many of the portable casino mats being sold on the internet are only 70" long and 35"wide.
The Outdoor Blackjack Table Mats are delivered in 7-10 business days.  We also offer an outdoor version of Poker, Roulette, and Craps Layouts.  All of our outdoor casino mats are made in the USA.
We do have the ability to make custom designs and sizes for an additional fee.  Please contact us for a quote.
Size: 72" long x 42" wide
Weight:  3 lbs
Looking for outdoor casino gaming?  Visit the Cove Pool at the Atlantis Bahamas.
Why choose Custom Table Felt for your custom design projects?
1. We have been making custom felts since 2003.
2. We have made thousands of layouts for home and commercial customers.
3. Our layouts last twice as long as other felts under normal use.
4. We are a family operated business that can be reached by phone everyday to assist you.
5. We are accredited members of the BBB of Middle TN with an A+ rating.
6. We have some of the fastest turnaround times in the industry.
Optional Purchase:  2 Deck Blackjack Shoe, 2 Decks of 100% Plastic Copag Playing Cards, and 10 Cut Cards. ($45)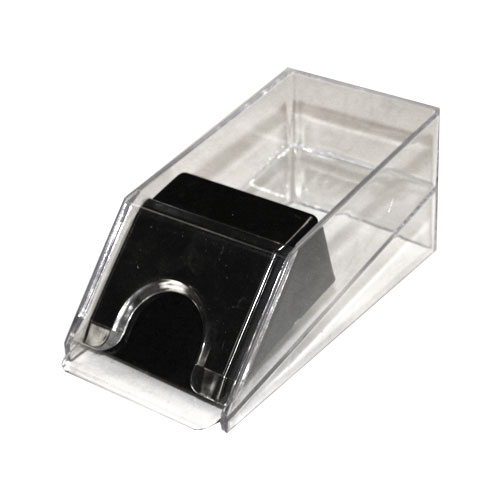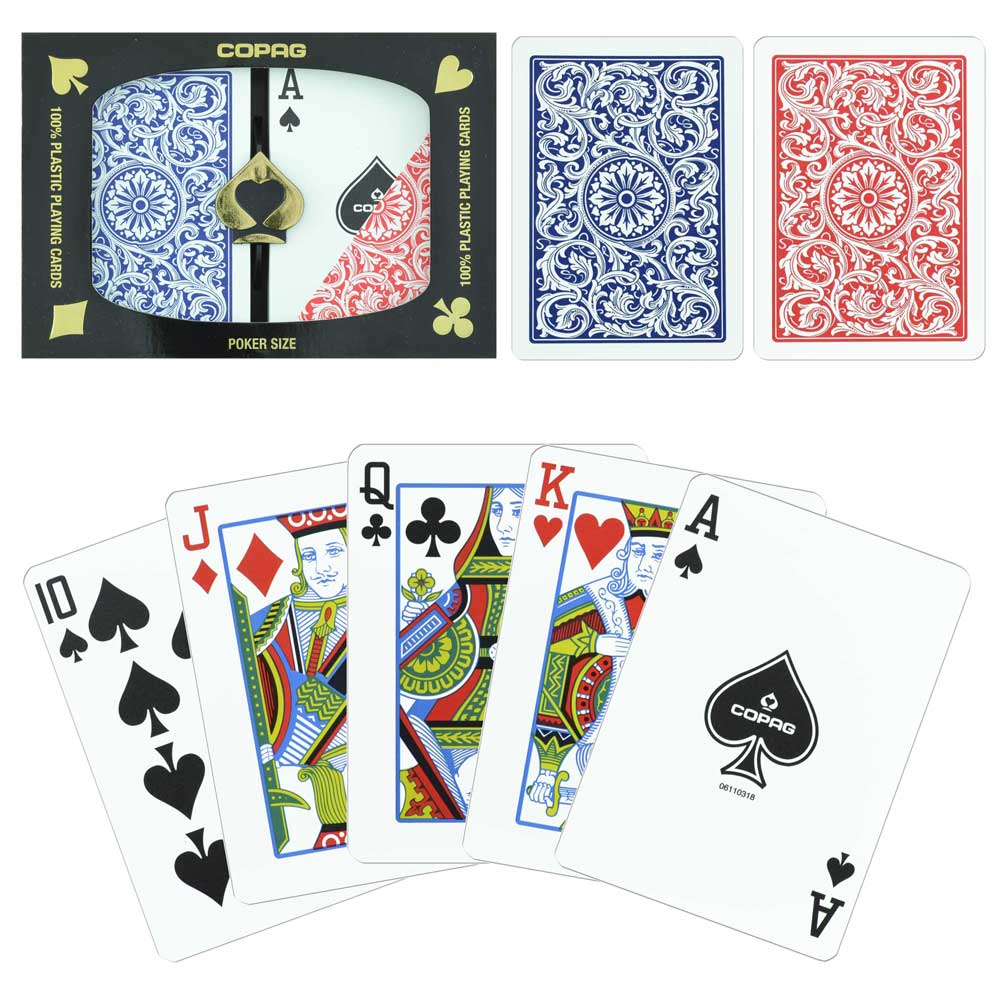 Waterproof, Mildew Resistant, Foldable